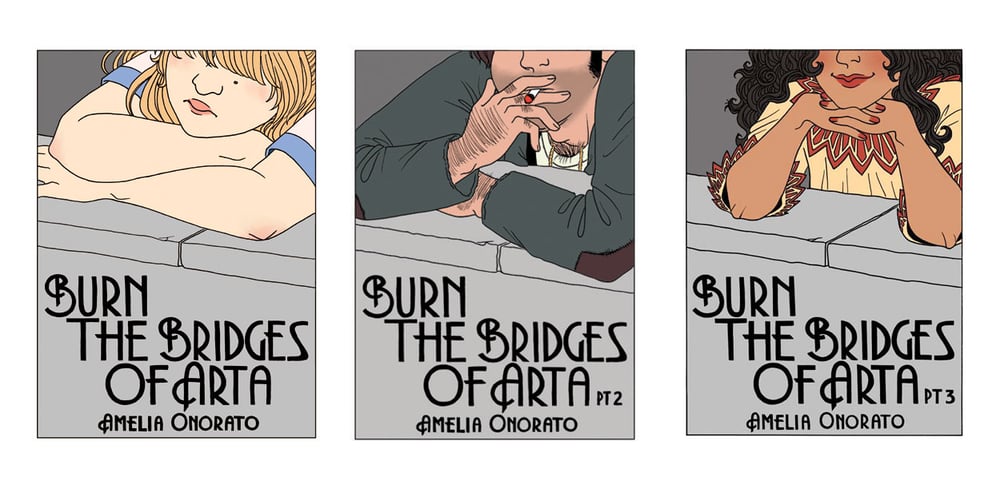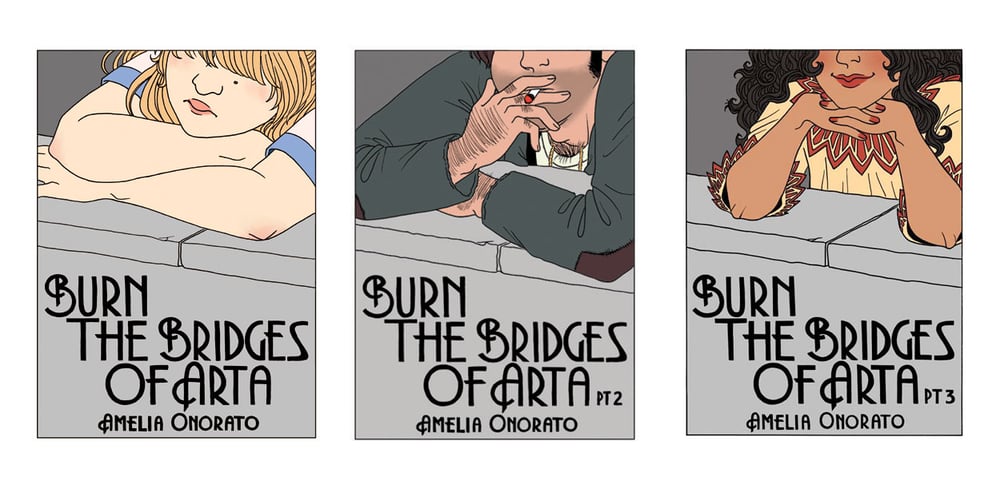 Burn the Bridges of Arta: Parts I and II and III
$17.00
In Aristaios, architecture is everything. When Apollonia Ford, youngest daughter of the city's most renowned architect E. William Ford, discovers the family handyman may know the whereabouts of her older sister Elektra (missing since her wedding last year), she uncovers more than she bargained for about the nature and sacrifice of Aristaian architecture and the mysterious Guild of Arta.
Part II picks up immediately were Part I leaves off, with Apollonia lost in the city and rescued by handyman Orie Foster's gregarious wife Mercedes, only to learn more about the history of the Guild of Arta and the dangers that await architect's families.
Part III: Three years after the disappearance of Elektra, and armed with the knowledge of what befell her sister and the fate that awaits her as well, Apollonia finds herself with few options as her father begins to break ground on his new masterpiece.
Part IV: Coming Soon!
32 pages each, Black & White
*Currently available as a set, or individually (in which case, $6.00 apiece, plus shipping). If you already have one and want the other(s), shoot me an email and we can make it happen!